Cynthia Marshall-McFarland
Real Estate Professional | Community Amb
CYNTHIA MARSHALL-MCFARLAND is a Full-Service Real Estate Agent in the Greater Washington Metropolitan area, representing both buyers and sellers, she takes great pride in putting smiles on her clients' faces and serving them with an exceptional level of professionalism and expertise. With over 17 years of experience in sales, marketing, customer service, and project and property management, Cynthia believes each clients' experience should be custom-designed to best match their needs, personality, and current situation.
Before entering the real estate industry, Cynthia enjoyed a successful career in the highly competitive and service-oriented Pharmaceutical Sales arena.  Today her clients are the benefactors of her diverse experience and skills regardless of their specific real estate needs.  In her spare time, Cynthia enjoys singing, weekend getaways, spa visits, and entertaining.  
Overall, Cynthia is creative, innovative, people-oriented, and dedicated to providing the best possible professional services in the Real Estate industry today with laser focus. Having lived in Northwest, Washington, DC, and currently residing in Upper Marlboro, Maryland, Cynthia has a great understanding of the many gems existing within this geography and eagerly awaits to "help make your housing dreams a reality".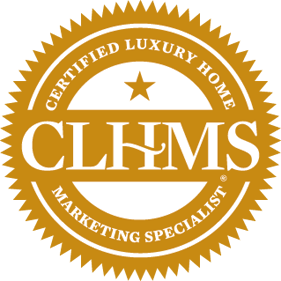 Cynthia has the following designations:
SRES 
The Seniors Real Estate Specialist® (SRES®) designation gives you the knowledge and expertise to guide homebuyers and sellers over the age of 50 through major financial and lifestyle transitions. Start gaining the resources that will help you better serve seniors.
MRP
The Military Relocation Professional (MRP) certification is for real estate professionals who want to work with current and former military service members. The MRP certification program educates REALTORS® about working with U.S. service members and their families and veterans to find the housing solutions that best suit their needs and to take full advantage of available benefits and support.
RELOCATION
WCR
Women's Council of Realtors, Prince George's County.  We are a network of successful REALTORS®, advancing women as business leaders in the industry and in the communities we serve.
Sold
Listings
GERMANTOWN, MD
beds
baths
UPPER MARLBORO, MD
beds
baths
"Cynthia is an amazing realtor! Working with her to sell my home was truly a wonderful experience. After living in my house for 8 years, I had to make a tough and emotional decision to move closer to my family and aging mother. Cynthia's knowledge and experience combined with her patient and compassionate character made me feel all the more comfortable. She walked me through the entire sale process, answered my questions thoroughly, counseled me and offered expert suggestions and solutions to present my home. She is a true professional and understands the real estate business and housing market. My house went under contract very quickly and with only a short amount of time to pack and move, Cynthia was right along side me with boxes and packing tape! I highly recommend Cynthia to anyone looking to buy or sell a home. From your first day to the settlement, she will be there!!"
  -Erik Hunter, Client
"As a first time home buyer, using my VA Loan, delving into this complicated and unfamiliar process was very rough to start. However, my second realtor was a breath of fresh air. I have high expectations of quality and customer service. My expectations were met and exceeded by the home my family was finally able to purchase and the entire process working with Cynthia Marshall-McFarland. The amount of care, attention to detail, honesty and high level of communication was truly noticed and appreciated. We are forever grateful we didn't settle for any realtor and were able to work with Cynthia. Many thanks and the team she recommended was also phenomenal (title company) and we are ready to recommend you to any and everyone we know!"
  -Happy Home Buyer, Client
Coldwell Banker Realty
572-A Ritchie Highway
Severna Park, MD
21146